27/05/2022
Louise Hederström designs building furniture from its waste materials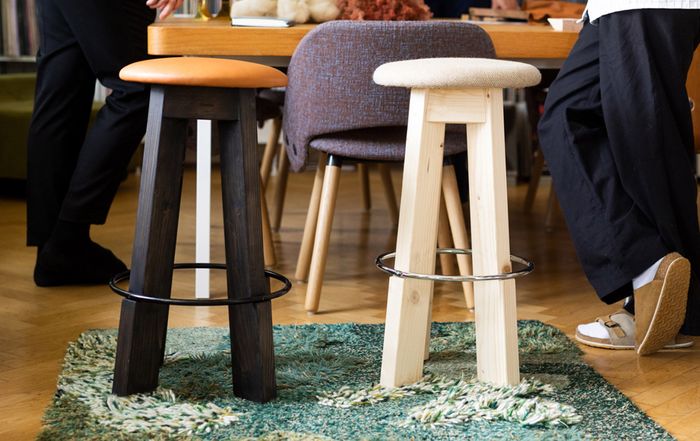 Swedish designer Louise Hederström has worked with furniture brand Swedese to use leftover wood and plywood from a Cobe-designed building to create furniture for its public spaces.
The furniture will be made from materials such as plywood and wooden beams that were used during the construction of the building, which was designed by Danish studio Cobe, and would otherwise have been burned.
The first item is set of stools and a table that will be used in the building's atrium. They were made from wooden latches and plywood used on the site to cover elevator shafts and as temporary staircase banisters.
The current collection also includes a table made from the same wood and plywood pieces, and Hederström also plans to use the wooden latches to create a long sofa that will sit in the central atrium.
Hederström will also use wood from elm trees that have had to be felled because of Dutch Elm disease, while leftover materials from Swedish furniture and design companies will be used to create accessories for the interior of the building.
The article was originally published on Dezeen.