20/09/2023
1 day to go before the start of Sustainable Design China
Summit with the overarching theme of 'Designing a Sustainable Future'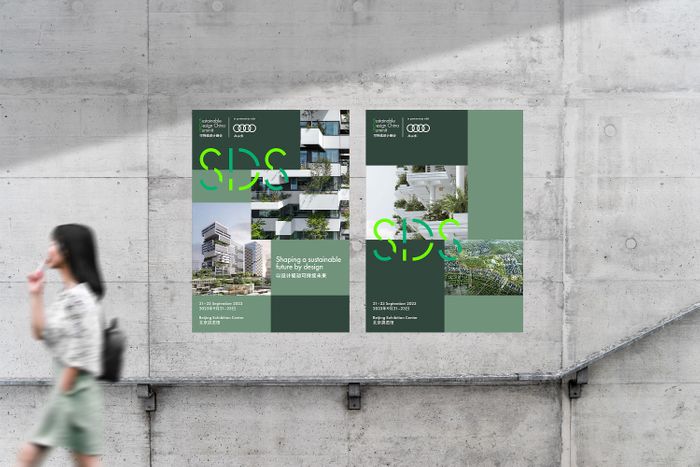 The countdown is on to the highly anticipated Sustainable Design China Summit 2023. Featuring key speakers, workshops, specialist exhibitors and specially curated projects, the event is a key destination for designers, architects, developers, and decision makers committed to creating a meaningful, sustainable future.
Returning for its second year, this ground-breaking summit will take place at the Beijing Exhibition Centre from September 21st to 23rd 2023, with a mission to catalyse sustainable change and redefine the course of our planet's future.
Over these three days, a multitude of high-quality attendees at the Sustainable Design China Summit, along with exhibition visitors, will engage in discussions on circular regenerative strategies, pioneering net-zero design concepts, and a diverse range of eco-focused products.
Summit Highlights: Six New Innovative Themes and Speaker Line-up
There are six innovative themes over the 3 days:-
Starting with Day 1 on the 21st September with Designing a Sustainable Future & Circular Design Matters. Sustainable design expert Orianna Fielding, who is Chief Sustainability Advisor for the Sustainable Design China Summit will open the Summit with an introductory speech. Other leading experts giving keynote speeches on Day 1 include Allan Zhang, CEO of Shui On Xintiandi Limited, Mario Cucinella, Founder and Creative Director, Mario Cucinella Architects, Dajian Zhu, Director of Institute of Governance for Sustainable Development, Vice Chairman of University Academic Committee at Tongji University in Shanghai and Alex Sun, Chief Sustainability Officer of Envision Group, Qingqin Wang, Vice President, China Academy of Building Research, Henrik Wenders, Chief Marketing Officer, AUDI AG and Prof. em Dr. Wolfgang Feist - Founder, The Passive House Institute (PHI), Professor at the University of Innsbruck.
Day 2 on the 22nd of September will cover 2 new themes: On the path to Net Zero & Towards A Greener Future with speakers including John Haffner, Deputy Director - Sustainability, Hang Lung Properties, Alwyn Li, Partner, PwC ESG - Sustainable Urban Service, Gary Zhao, General Manager of BRE China and Dr Raymond Yau, General Manager, Technical Services and Sustainable Development, Swire Properties Limited.
Day 3 -the 23rd of September - the final day of Sustainable Design China Summit will cover the theme Holistic Hospitality & The Empathetic Workplace and includes sessions on Hyper Local Design with Tina Tang, Founder of The Tang Hotel and EOSO hotel and Aoyama Shuhei, the Partner & Principal Architect of B.L.U.E. Architecture Studio Founding; the panel discussion How Hotels are Blending Design and Technology for a Greener Tomorrow will be moderated by Lucky Chan, President, Celebrity City Hotel Group with panellists including Cody J Allen, the China Managing Director of Stey, Ivan Chen, Vice President of Hotel Lifecycle & Growth, Greater China, IHG Hotels & Resorts. Moreover, key speakers on day 3 included: Qing Ye, Chairman, Shenzhen Institute of Building Research Co., Ltd. and Patricia Viel, CEO & Partner, ACPV Architects and Antonio Citterio. Pearl Tang, Senior Partner, Foster + Partners Foster + Partners will join the panel covering, The Empathetic Workplace.
NEW! Additional Sustainable Innovation Workshops: Culture, Materials, and Nature in Design
New for this year will be a packed programme of workshops featuring industry experts sharing the latest material research and development plus a range of gatherings bringing industry peers, clients, and new contacts together.
One of the session highlights on day one is titled The Black Tent and Nomadic Culture: Sustainable Development from the Perspective of Nātūra. Esteemed speakers participating in this discussion include Da Liu, Brand Manager of Matsu; Lei Zhang, Founder of Rong Design Library / Pinwu Studio; and Shuo Wang, Founding Partner of META-Project | META-Research. Each of these speakers will also deliver individual presentations before engaging in the panel discussion.
On day two, Jackie Yang, who serves as a Guest Lecturer at the Central Academy of Fine Arts, will be moderating a panel session with the theme Near and Distant exploring sustainable design for our future. This will be followed by insights from other prominent speakers, including Xuesong Liu, BOTTLOOP Founder & CEO; Beijing Zero-Waste Recycling Industry Promotion Association (ZWPA), Chairwoman; Sissi Chao, Founder, RePlasTerial taking part in a panel covering Sustainability as a Slow Business.
On day three, Dr. Tao Zou, Director of Department of Sustainable City Planning in Tsinghua Tongheng Urban Planning and Design Institute (THUPDI) will participate in a panel discussion titled Rural Rejuvenation and Sustainable Construction. Furthermore, Martin Hu, Deputy Assurance Leader/ Climate & Sustainability Partner of Deloitte China will explore, Design the Superstructure for Sustainability.
Diverse and inspiring Exhibitor and Installation Partner Content
Thanks to a change of venue, the event organisers are this year able to expand the exhibition area to include even more sustainably focussed products ranging from eco-materials to the latest technology designed to tackle the climate emergency. Showcasing their newest innovations will be a great selection of pioneering exhibitors including Bfom, Deco·Deco, Gaonas, Dianpin, IQAir, ABC – Stone, Sunon, Chazence, M-seen, Dress Green, Dear Tree, RAC Studio and many more.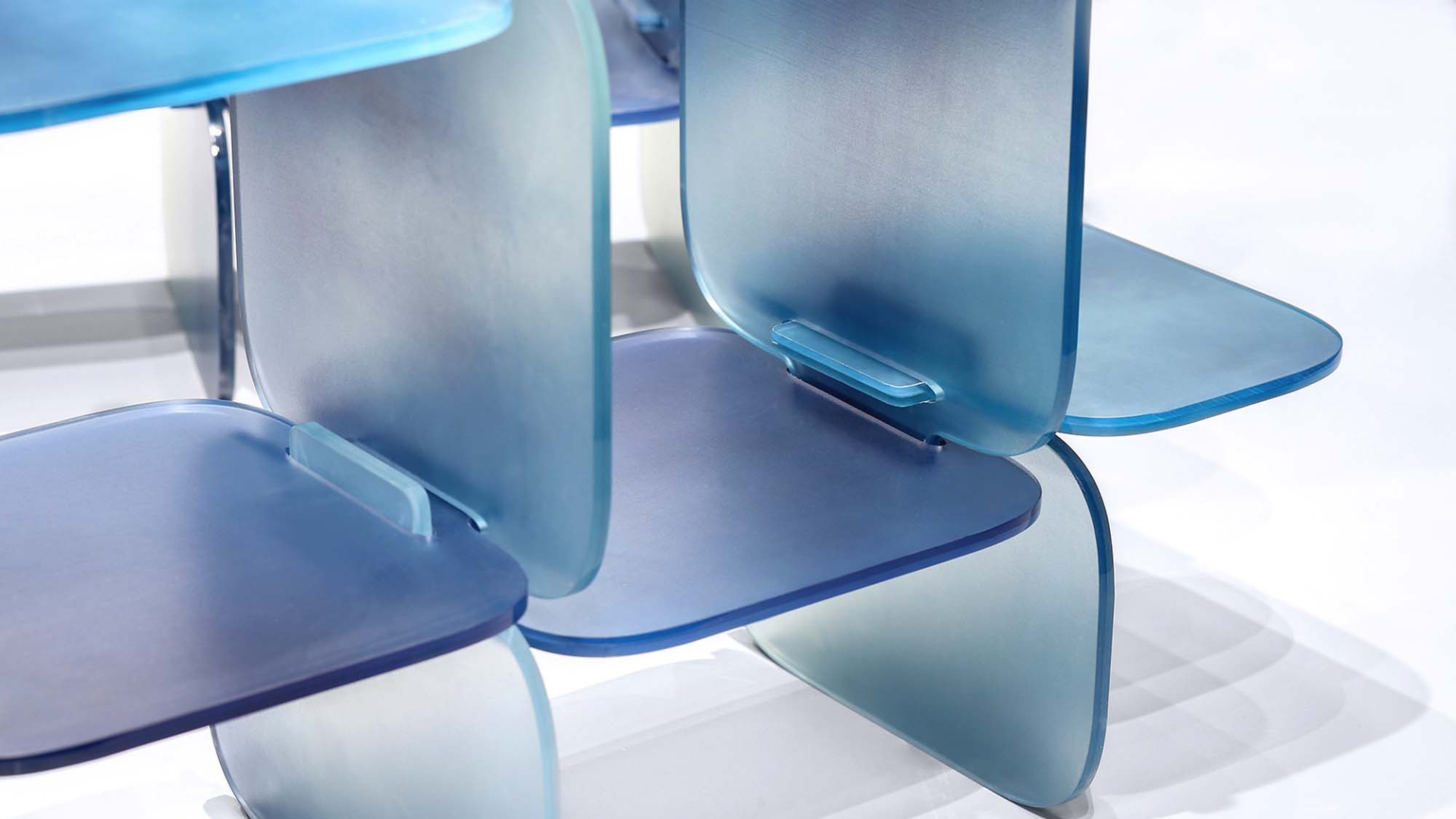 Deco·Deco
The event is supported by The Audi Group, the exclusive top-tier partner. The company is committed to driving sustainable progress with its holistic approach to sustainability across the entire value chain. At Sustainable Design China Summit, Audi will showcase how its design is reshaping our future way of living to create a sustainable future for generations to come with a presentation of the Audi e-tron GT. With its electric drive and recycled materials in the interior, this Gran Turismo is the perfect combination of responsible performance and high efficiency with breathtaking design. The Audi e-tron GT proves that electromobility is becoming dynamic and fascinating, and the Audi management and design team will elaborate on the important role that design plays in Audi's efforts to shape the future of sustainable mobility.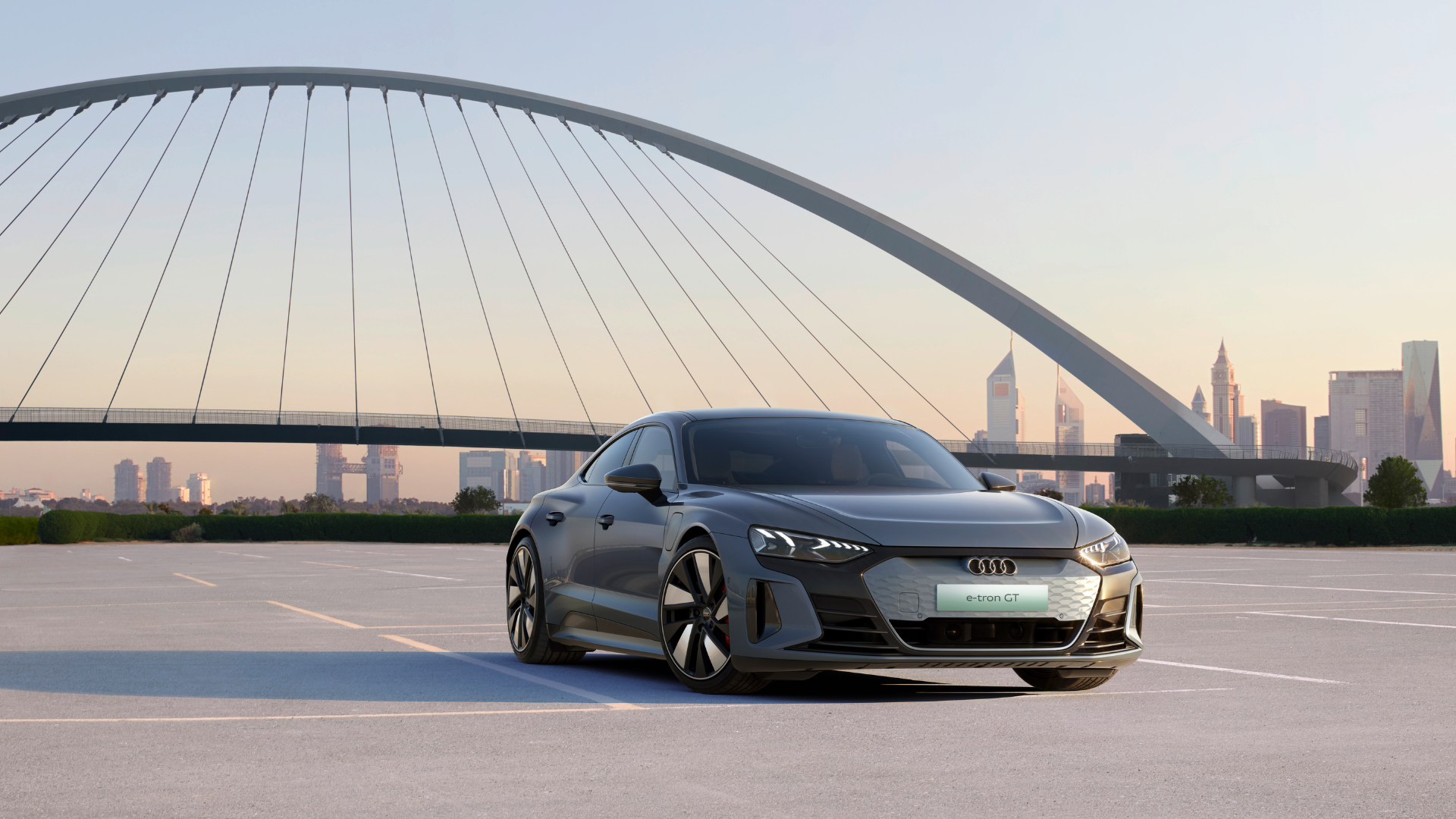 Audi e-tron GT
Other sponsors include Kohler, our Diamond Partner dedicated to enhancing customer lifestyles, as well as four Gold Sponsors: Grundfos, a global leader in pumps and water solutions; Aritco, a lift manufacturer blending efficiency and aesthetics for accessible spaces; Envision Group, a world-leading provider of renewable energy solutions with a mission for a net-zero world; and i2cool Limited, a tech startup that has developed the world's leading passive radiative cooling paint with zero energy consumption.
Three special curated projects will bring the innovative ideas around sustainable design to life in physical form. Materials First is an installation by materials Designer and Curator Chris Lefteri, He will present 100 different materials from three fascinating categories: Monomaterials, Waste, and Bio-materials. This project will explore the boundless possibilities of these materials and their incredible organic connections to mankind. Lefteri will also be speaking about Sustainable Materials on the first afternoon of the summit.
Near & Distant is an exploration of how new media has brought individuals closer together and is organised in collaboration with the Social Innovation and Humanity Design Research Studio from the School of City Design at the China Central Academy of Fine Arts. The exhibits delve into three dimensions: time, space, and events, providing an exclusive platform for emerging design talent to harness leading-edge patterns, mechanisms, and ways of thinking.
Finally, the Finland Pavilion, designed by PES Architectural Design Studio, provides a perfect fusion of sustainability and functionality. Several Finnish companies will showcase their products including iittala, SAYYAS, Lunawood, MOOMIN WATER, aarikka, LOVI, PES-Architects, MOI Restaurant and Lounge, muurla. This project has received full support and coordination from The Embassy of The Republic of Finland in China, The Consulate General of Finland in Shanghai, and The Finnish National Agency for Education.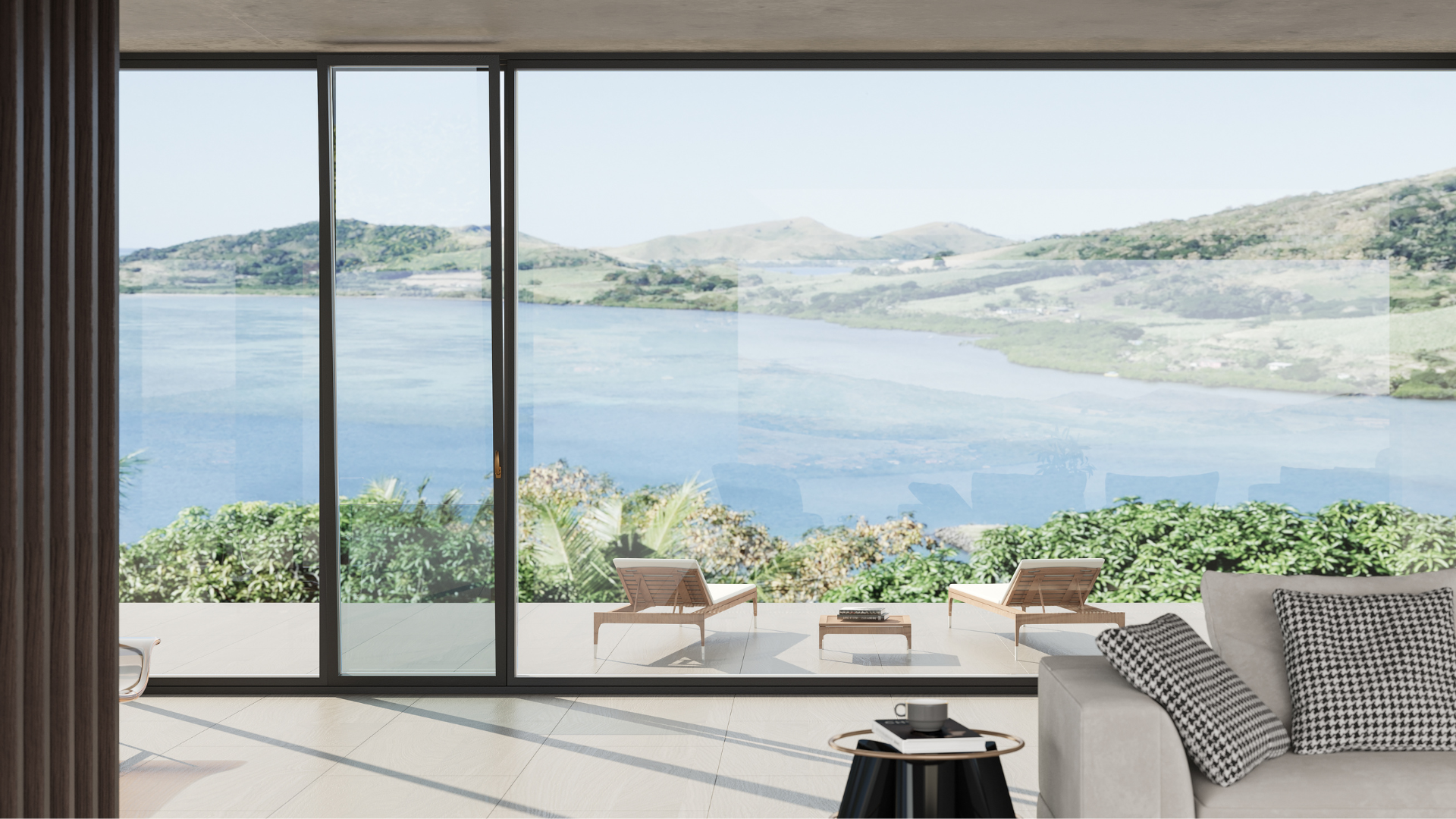 SAYYAS, Finland Pavilion
Commenting on the event Zhuo Tan, Show Director of Sustainable Design China Summit states, "Building on the success of the inaugural edition, we will provide a unique platform for visitors to discuss, network and make new connections in the world of sustainable design."
Orianna Fielding, Chief Sustainability Advisor, Sustainable Design China Summit adds, "The Summit will enable continuous improvements towards corporate sustainability goals by encouraging attendees to set positive environmental targets and measure and reduce carbon emissions. This should form the cornerstones of every company's core values and business strategy going forward."
Don't miss the chance to join the world's leading climate change visionaries from designers and architects to developers and policymakers who are united in their desire to tackle the global environmental emergency. Secure your spot at Sustainable Design China Summit 2023 and be part of the movement that's shaping our sustainable future.